RMH Prize — Program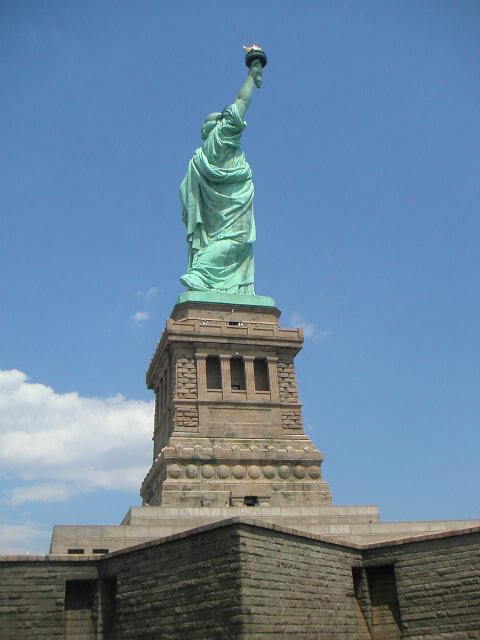 Statue of Liberty, Pedestal Richard Morris Hunt
In 1990, at the initiative of Michèle le Menestrel Ullrich, the French Heritage Society (FHS) and the American Institute of Architects (AIA) collaborated with the American Architectural Foundation (AAF) to establish the Richard Morris Hunt Prize, creating a singular opportunity to promote dialogue between French and American architectural design professionals.
The Richard Morris Hunt Prize is awarded every year to experienced preservation architects and alternates between French and American recipients. French winners travel to the US and American winners travel to France to take part in a historic preservation and restoration research project, culminating in a report on their design projects. These reports highlight how historic architecture can help solve modern problems and vice versa, since winners are selected based on their experience and vision in both areas. A fundamental goal of the RMHP program is to give awardees the opportunity to learn how the other country's architects work. The prize pays tribute to Richard Morris Hunt (1827–1895), a co-founder of the AIA and the first American architect to graduate from Paris's École des Beaux-Arts.
The FHS and AF (the AIA's current philanthropic partner) now run the program with the support of the French organization Les Amis du Richard Morris Hunt Prize.
A panel of judges comprising French and American architects, architectural heritage experts and public figures meets annually, alternating each year between Washington, DC and Paris, to review the applicants' research projects and select both a fellow and a scholar who will spend six months (fellow) or five weeks (scholar) in the other country. Prize recipients have formed an extensive transatlantic network of several dozen French and American heritage experts. New awardees feel the strength of this network firsthand when past recipients welcome them to their destination countries and during the reunion tours that take place every other year in both countries. We're proud of the gender-balanced and diverse professional community we've cultivated to forge strong bonds between honorees well beyond their award years. This camaraderie is one of the most important features of the program.